6th Jun 2019 - Mersey Bank playing fields Pavillion development
Fletcher Moss FC are holding two consultation events for residents. The planning process is currently on hold while the consultations take place. The residents consultation is being held in the existing pavillion building on Mersey Bank Playing fields on the following dates:
Saturday 29th June, 11:00 am - 1:00 pm
Saturday 13th July, 11:00 am - 1:00 pm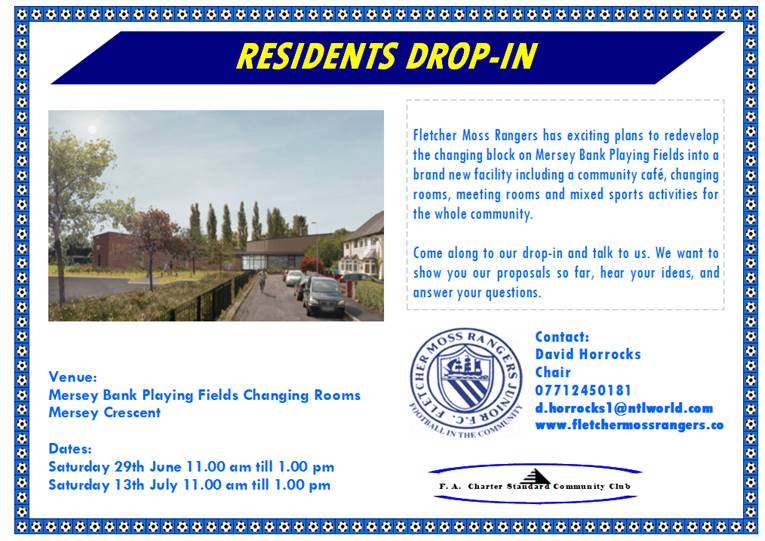 2nd Apr 2019 - Weed Suppression Spraying
Biffa will be spraying streets, pavements and passageways to control weeds. Didsbury West is due for the first treatment on 22nd April. We do not have specific dates for the second treatment, but it will be during mid-summer.
Biffa will not be spraying the parks, and I have spoken to Richard Salisbury who confirmed that they do not spray in Mersey Bank Park.
If you have any concerns about spraying on your street, or would like to exempt your street from spraying, please contact us.
28th Jan 2019 - Over 50s Coffee Afternoon Cancelled
Unfortunately our two regular volunteers for the coffee afternoon are no longer able to work at the event, and as a consequence we are forced to cancel the event. However the tea dance, scheduled for the 5th February, will go ahead as planned.